*Disclaimer: This post contains affiliate links*
Good morning, peeps. Some of these books you won't see in reviews here on the blog. I read A LOT before I decided to start reviewing them and if I were going to give them an honest review I would have to re-read them at this point.
This IS NOT Top Books of 2017. Some of these books may of been written twenty years ago. This is my top books that I have read THIS YEAR. Again, I read these this year, they may not have been published this year. So far, I have read fifty-six books this year.
***I'm going to add a little trigger warning here, just in case. Thirteen Reasons Why is on this list. It is about suicide,the events leading up to suicide, and the after effects. I have attached the synopsis and a little why it's on this list note. I'm going to attach some numbers that may help anyone who is considering suicide as an option. If you need to talk to someone, message me. Go to my contact page, it goes directly to my personal email and I check that multiple times a day. You are not alone.
• National Suicide Prevention Lifeline: 1-800-273-8255
• Domestic Violence Lifeline: 1-800-799-7233
If you don't want to talk to someone or if texting is the only option you have, you can also text 741741 and a crisis worker will text you back immediately.
---
The Substitute (The Wedding Pact #1)  by Denise Grover Swank
I think my love for this novel may have something to do with the fact that it was the first romance novel I have ever read….and it was free. (It still is free through Kindle if you want to check it out.) It's just a cute, sappy little story basically about finding love in the most unexpected places. Now that I have looked more closely into the genre, I realize stand in grooms are a very popular theme, therefore I can't say you would love this book as a veteran romance reader. It's a very good starter novel if you want an easy introduction into the romance genre. This book is a part of a series and honestly, the other books in this series aren't as great, which is why they aren't listed here.
---
An Unfortunate Fairy Tale Complete Boxed Set (An Unfortunate Fairy Tale #1-5) by Chanda Hahn
You may be counting the books and be thinking, "There's six books here but it says 1-5?" It's okay, you aren't crazy. Jared's Quest is #1.5. I haven't read that one so I can't tell you what it's about, other than the fact that it's about Jared. These books are about a descendant to the Grimm Brothers. Basically, her whole live her mother has been running from the "stories" trying to save her daughter from reliving them the same way her father did. Each family member is destined to relive the stories and "beat" them, but if you lose then you die and it passes on to the next descendant. It's an interesting take on stories like Cinderella, Sleeping Beauty, and others.
---
A Court of Thorns and Roses (A Court of Thorns and Roses #1) By Sarah J. Maas
A Court of Mist and Fury (A Court of Thorns and Roses #2) by Sarah J. Maas
A Court of Wings and Ruin (A Court of Thorns and Roses #3) by Sarah J. Maas
A Court of Thorns and Roses (A Court of Thorns and Roses Box Set #1-3) by Sarah J. Maas
Y'all should've already known this one would be on here. I am completely OBSESSED with ACOTAR and all things SJMass. This series gives me life. I have literally compared the feelings it gives me to the feelings I had as a kid reading Harry Potter. This is my adult Harry Potter, no joke. The first book gives off Beauty and the Beast vibes, but don't let that deter you! Keep reading and fall in love!
---
Thirteen Reasons Why by Jay Asher
This book creates so many feelings. I watched the show before I read it and, although they are obviously different, they did a good job of keeping the show in line and very similar with the book. This novel is not for the faint of heart. I would not recommend it for anyone who has ever been or is currently suicidal.
---
The Assassin's Blade (Throne of Glass #0.1-0.5) by Sarah J. Maas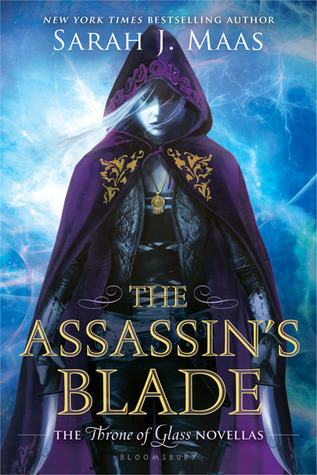 Throne of Glass (Throne of Glass #1) by Sarah J. Maas
Crown of Midnight (Throne of Glass #2) by Sarah J. Maas
Heir of Fire (Throne of Glass #3) by Sarah J. Maas
Queen of Shadows (Throne of Glass #4) by Sarah J. Maas
Empire of Storms (Throne of Glass #5) by Sarah J. Maas
Tower of Dawn (Throne of Glass #6) by Sarah J. Maas
There wasn't a box set for this series, unfortunately. At this point it would be crazy expensive, although I would still buy it. I read ToG after ACOTAR so I feel like it really helped soften the "Maas blow." If you don't know what I mean then you haven't read a SJMaas book before. It is literally almost impossible to move on from her books. You hit a wall. HARDDD.
---
Shadow and Bone (The Grisha Trilogy #1) by Leigh Bardugo
Siege and Storm (The Grisha Trilogy #2) by Leigh Bardugo
Ruin and Rising (The Grisha Trilogy #3) by Leigh Bardugo
The Grisha Trilogy Boxed Set: Shadow and Bone, Siege and Storm, Ruin and Rising (The Shadow and Bone Trilogy) by Leigh Bardugo
I found Leigh Bardugo immediately after discovering Sarah J. Maas. Bardugo was probably the only author I could've read to pull me out of my slump after Maas. Her writing style is amazing and I love her extensive vocabulary (especially in The Language of Thorns, which is down below.)
---
The Language of Thorns: Midnight Tales and Dangerous Magic (Grisha Verse 0.5, 2.5, 2.6)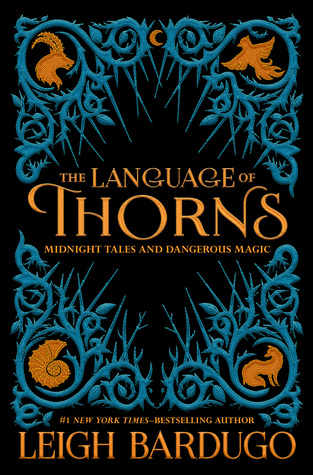 I very recently read the Language of Thorns, which is a set of tales from the Grisha Verse. These are in no way a requirement to read for the Six of Crows Duology or the Shadow and Bone Trilogy. They're just extra. Oh so awesome extra.
---
Six of Crows (Six of Crows #1) by Leigh Bardugo
Crooked Kingdom (Six of Crows #2) by Leigh Bardugo
The Six of Crows Duology Boxed Set: Six of Crows and Crooked Kingdom by Leigh Bardugo
To be quite frank, I preferred Six of Crows to The Grisha Trilogy. I chalked it up to the fact that Six of Crows was written after the Grisha Trilogy and authors evolve over time. I probably should've read the The Grisha Trilogy first, but I didn't. They're both on this list though so obviously both are amazing.
---
Made For You by Melissa Marr
I've always been a fan of Melissa Marr. This novel had many mixed reviews so I wasn't sure how it was going to hold up. It's definitely dark and twisty, if you are a fan of her other works then you will love this one as well.
---
A Dog's Purpose (A Dog's Purpose #1) by W. Bruce Cameron
I put off reading this book for song long, and I'm so glad I finally read it. It spoke to me on so many different levels and hit me hard in the feels. If you are an animal lover, more specifically, a dog lover, you will love this novel.
---
Graceling (Graceling Realm #1) by Kristin Chashore
I'll be honest, I wasn't too sure about this one. And then Bitterblue came into the story and captivated me. Po and Katsa are okay, they just kind of lacked something for me, I can't explain it. Once the action started and we edged away from defiance and travelling, it got good. I was worried this book would be like Red Queen (YES I HATED RED QUEEN MOVING ON) and it was nothing like that. Amazing novel by Cashore.
---
City of Bones (The Mortal Instruments #1) by Cassandra Clare
I NEVER wanted to read these books when they came out. For some reason I just assumed that I wouldn't like them. BOY WAS I WRONG. This book is putting this series up at the top right behind ToG and ACOTAR for my all time favorite reads. I will obviously have to keep reading to see if this holds true, but so far so good. Well done Cassandra Clare, well done.
---
Darkfever (Fever #1) by Karen Marie Moning
Bloodfever (Fever #2) by Karen Marie Moning
Faefever (Fever #3) by Karen Marie Moning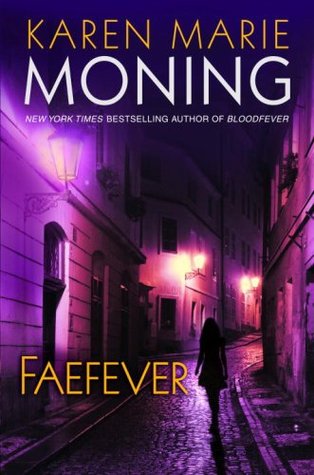 Dreamfever (Fever #4) by Karen Marie Moning
Shadowfever (Fever #5) by Karen Marie Moning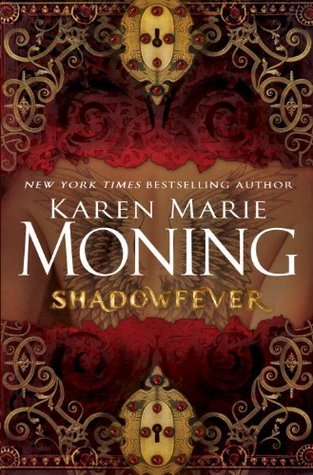 These books took me for a rideeeee. In a good way. I read the first one for my December group read and I couldn't stop after just one. I HAD to keep reading. I stopped after book five to give myself an emotional break. If you're looking for one wild crazy ride that is nothing like you've ever read before, check out this series!
---
Cinder (The Lunar Chronicles #1) by Marissa Meyer
This is another one of those books like City of Bones that I put off reading for far too long. I absolutely loved Cinder! I have heard that the rest of the series only gets better and better so I cannot WAIT to begin Scarlet and continue on this awesome journey with Cinder!
---
Thanks for sticking with me through the end here! It's been a great year and I've really enjoyed becoming a part of the book blogging world. I appreciate everyone taking me in with open arms and making me feel welcome.
I hope everyone had a Merry Christmas, as well as any other holiday you may celebrate, and a Happy New Year!
---